Henriette Simon Picker at Waxlander Art Gallery
waxlander.com / Santa Fe, NM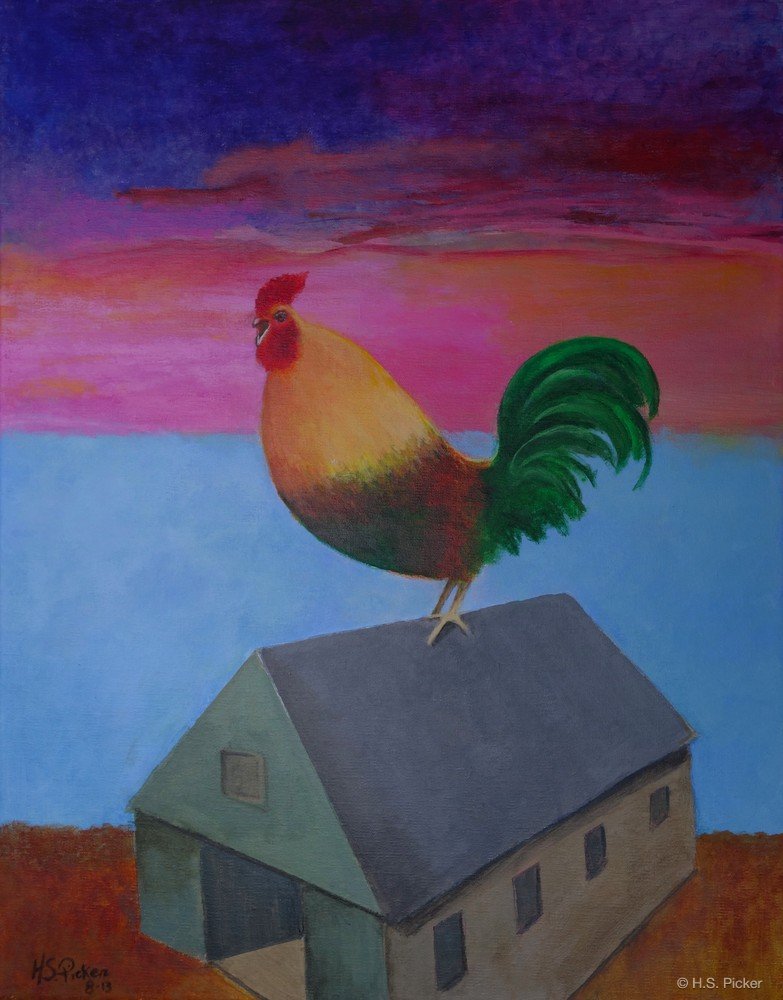 ---
Carter Burden Gallery
December 18, 2014 - January 8, 2015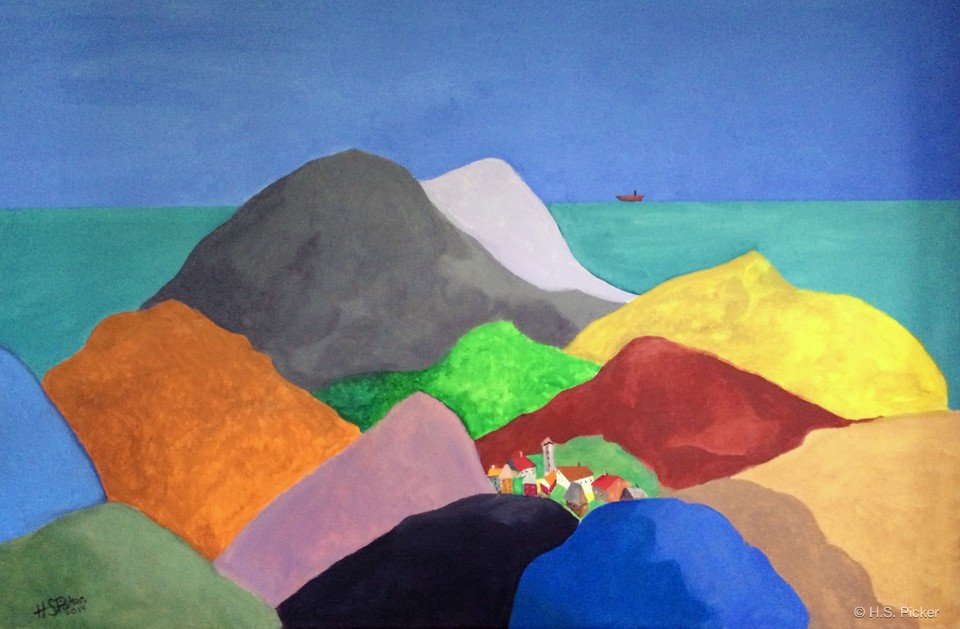 For more info, visit carterburdengallery.org.
---
H.S. Picker's CONEY ISLAND Chosen as Image for Carter Burden Gallery's Group Exhibition (what you see is what you get) of 24 Artists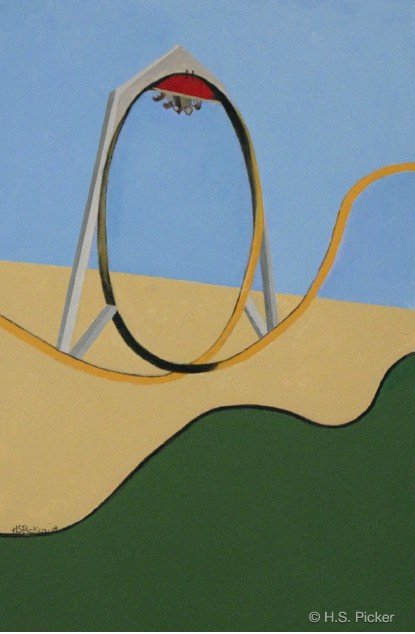 ---
H.S. Picker at 97 on Display at View
---

The Cooperstown Art Association Presents a Special Opening:
An American Artist:
H.S. Picker at 97
Opening Reception:
Wednesday, July 16th, 2014 5-7pm
Join us at the Cooperstown Art Association Wednesday, July 16th from 5p.m.-7p.m. for the opening reception of a special exhibit! In collaboration with The Glimmerglass Festival's 2014 production of "An American Tragedy," the CAA presents an exhibit inspired by the opera, celebrating the work of the composer, Tobias Picker's, mother.
Born in Jersey City on March 28, 1917, Henriette Simon Picker went on to study drawing and painting with Alexander Brook and Louis Bouché at the Art Student's League of New York from 1939 to 1941, while pursuing a successful career as a shoe designer. She was hired by world famous I. Miller shoes of New York at the age of 16 and for the next 45 years designed women's high fashion shoes full time there and for many other major companies throughout the U.S. under the names Henriette Simon and Simone. During the 1950s and '60s she ran her own shoe companies and her designs were illustrated by many well known artists including Andy Warhol. H.S. Picker's catalogue, spanning nearly 80 years, continues to grow. Since 2009 alone, she has produced more than 100 new works. Still working with enormous energy at the age of 97, she is producing some of her most vibrant, lively pieces: brilliant sunrises, landscapes, pentrating portraits rendered in a rich palette of colors in Picker's distinctive style. Her work has begun to enter distinguished private collections. She had her first solo exhibition at the age of 95 at The Hudson River Studio in 2012 and was the subject of a retrospective exhibition at PMW Gallery in March 2013.
The H.S. Picker exhibit will be on display in Gallery B of the CAA from July 16th through August 15th and is co-sponsored by The Glimmerglass Festival. Don't miss the 79th National Juried Art Exhibition on display at the same time in galleries A & C of the Cooperstown Art Association through August 15th. The Cooperstown Art Association is located at 22 Main Street in the Village Building on the corner of Main and Fair Streets.
Gallery Hours are Mon.-Sat. 11a.m.-4p.m. and Sunday 1-4p.m.
Free and open to the public. Call (607) 547-9777 for more information.
---
Henriette Picker / A Span of Time / PMW Gallery / March 3 — April 14, 2013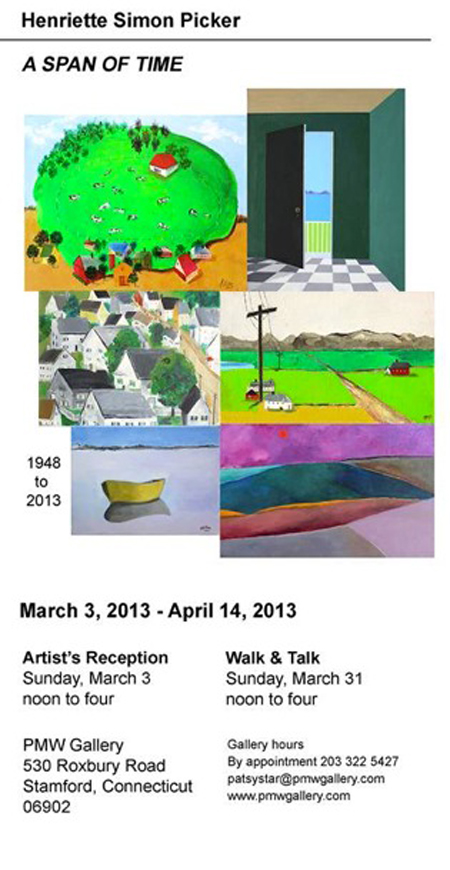 ---